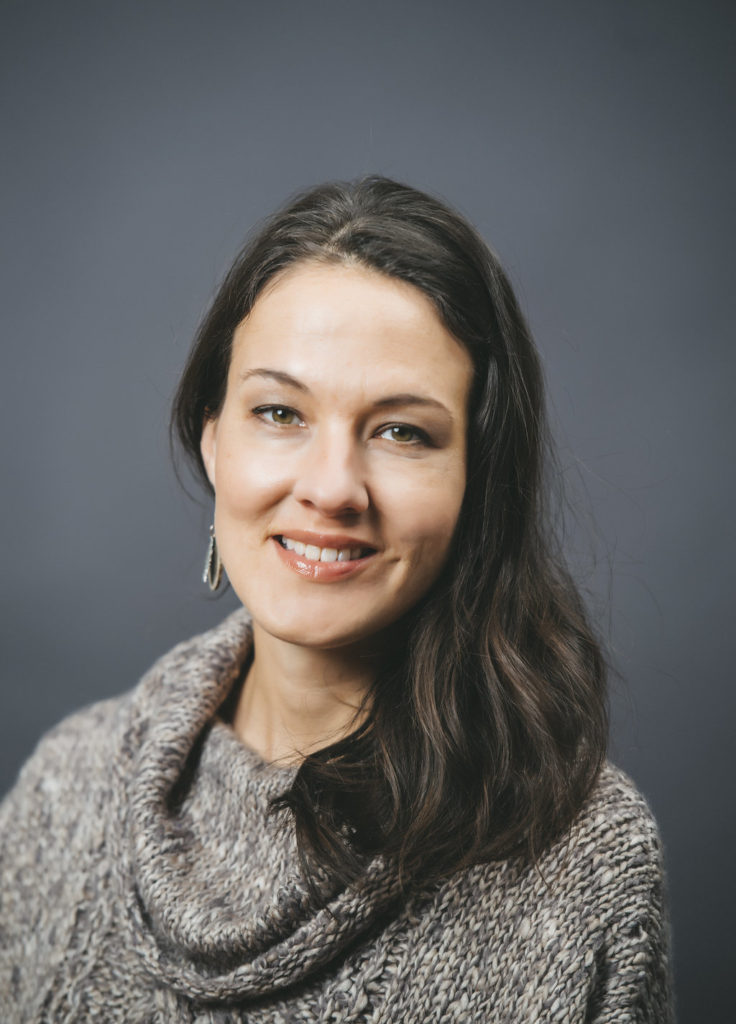 Nicole Redvers
Chair – Arctic Indigenous Wellness Foundation Board of Directors
Nicole is the only practicing Dene naturopathic doctor in Canada raised in the Northwest Territories small communities and currently living in Yellowknife. She is a northern leader in the development of health and wellness services and has been awarded at the national level for her accomplishments in clinical business management. Nicole has dedicated over a decade volunteering in innovative models of traditional healthcare delivery and volunteered medical service to underserviced populations around the globe with the desire to bridge the gap between Western medicine and indigenous ways of healing. She is a published author with both paperback and academic coverage in addition to being a current Dartmouth Merit Scholar at the Dartmouth Institute for Health Policy and Clinical Practice.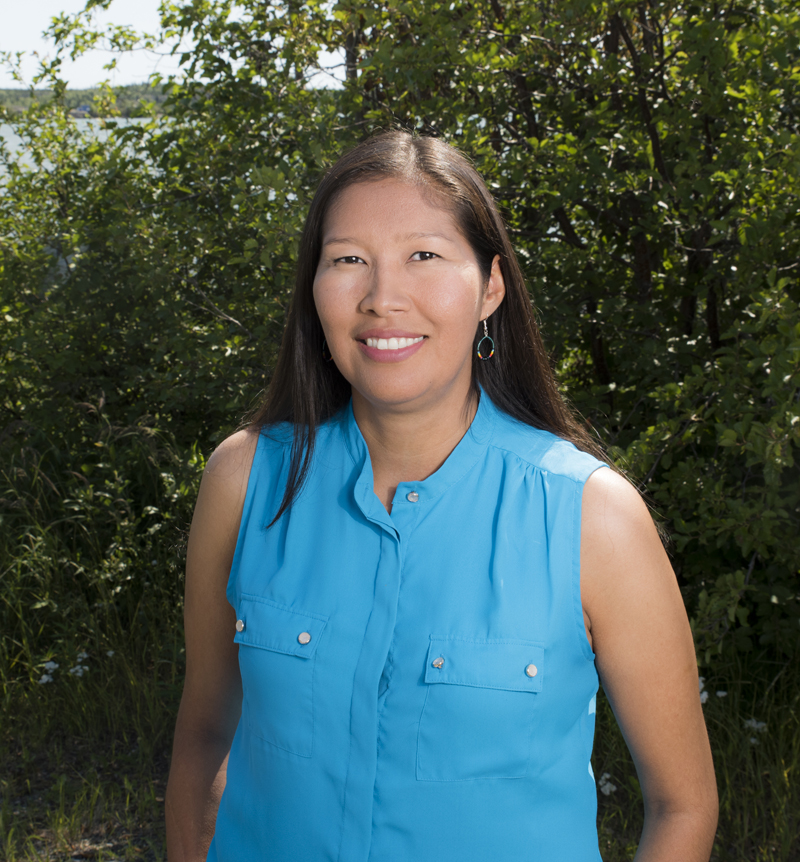 Magnolia A. R. Unka-Wool
Vice Chair – Arctic Indigenous Wellness Foundation Board of Directors Lawyer
Magnolia is a Chipewyan Dene lawyer born and raised in the Northwest Territories. Magnolia has been working as a lawyer since 2009 practising indigenous law in Alberta for 2 years until her move to the Northwest Territories where she worked for a business law firm for 6 years. Magnolia currently works in Yellowknife at Olthuis Kleer Townshend LLP practising indigenous and environmental law. Magnolia is on the Membership Committee of the Indigenous Bar Association; Chair of the Aboriginal Law section for the Canadian Bar Association Northwest Territories; chair of the Parent Advisory Council for Ecole St. Patrick High School; and a board member of the Yellowknife Skating Club. Magnolia is a full time mother, professional and dedicated community volunteer who envisions a healthy and abundant north for all future generations.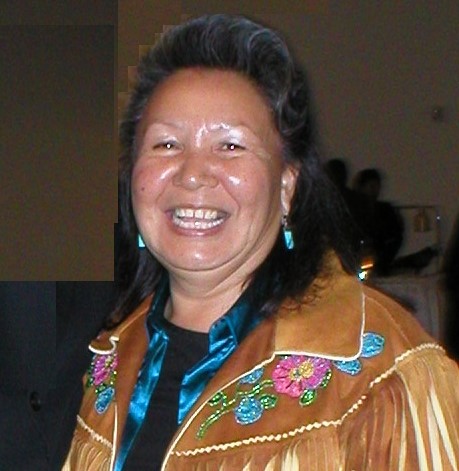 Be'sha Blondin
Director – Arctic Indigenous Wellness Foundation
Health Administrator, Northern Ice Director, Community Development Expert
Be'sha Blondin is an elder from the Sahtu Region of the NWT with 40 years of experience in indigenous traditional health and wellness. From her youth, Be'sha learned about environmental laws, traditional law, life skills, and knowledge and medicines of the land from her family and elders. She has worked with communities in the north and across Canada for over 35 years, delivering land-based healing programs; developing wellness plans; and teaching ceremonies, healing practices, cultural competency, and traditional knowledge approaches to wellness. Be'sha is an experienced healthcare administrator and program developer who has been involved in the development of many of the health programs that are still being delivered in the NWT today. In 2010, she founded Northern ICE to continue her work to strengthen Aboriginal communities in the north.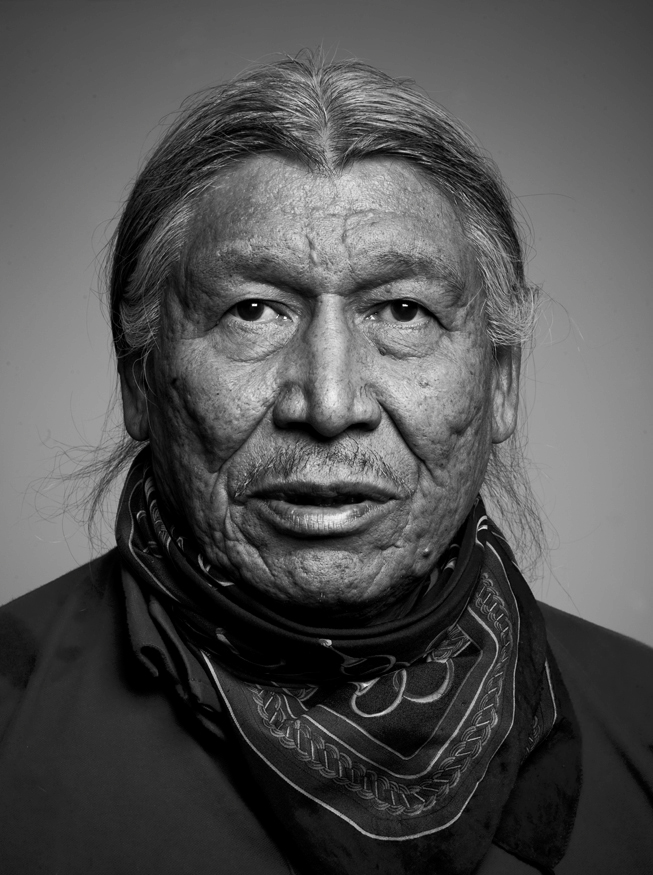 Francois Paulette
Director – Arctic Indigenous Wellness Foundation
Previous Chief, Knowledge Keeper, Environmentalist
A Dene Suline, Francois Paulette survived the residential school system before going on to become the youngest chief in the NWT Indian Brotherhood in 1971. In 1972, along with 16 other chiefs from the Mackenzie Valley, he challenged the Crown to recognize treaty and Aboriginal rights and title to over 450,000 square miles of land in the historic Paulette case. He remains a passionate and outspoken advocate of treaty and Aboriginal rights in all matters affecting his people, and is recognized in the courts as an expert witness on historic treaties. His work has taken him to the far corners of the world, including Palenque, Copenhagen, New York City, Melbourne, Oslo, Hawaii, and Durban. He was a founding member and chairman of the Dene Cultural Institute, and continues to serve as an interpreter of traditional knowledge and a facilitator of cross-cultural understanding. As a collaborator on a number of Canadian and international documentary films, he has helped to increase public understanding of the Dene way of life in addition to environmental issues affecting his people.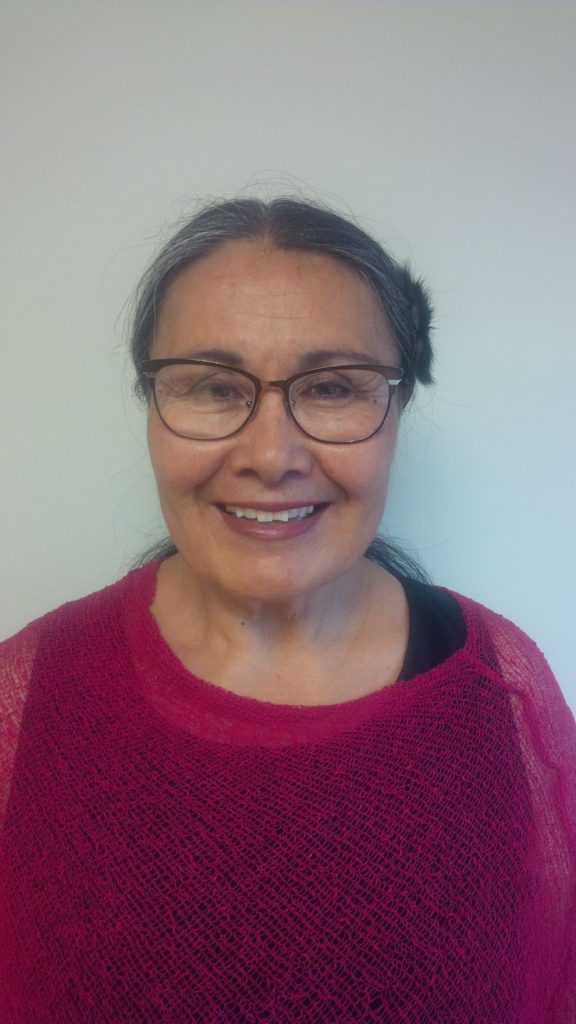 Rassi Nashalik
Director – Arctic Indigenous Wellness Foundation
Inuit Journalist, Retired CBC North Igalaaq Host
Rassi Nashalik is a retired award-winning media personality living in Yellowknife, NWT. She pioneered and hosted CBC North Igalaaq, an Inuktitut daily television show, and worked with the CBC for over 19 years. She is Inuk, growing up in Sauniqturaajuk, Nunavut, and learned a traditional lifestyle, taught by her parents using only the Inuktitut language and living off the land. When she was 10, she went to residential school in Pangnirtung. She furthered her education at the Churchill Vocational Centre in northern Manitoba and Algonquin College in Ottawa. Her experience also includes managing the Inuktitut section of the language bureau for the GNWT, acting as an interpreter and a community health representative in Pangnirtung. Each year she honours Inuit graduates in her community by lighting her Qulliq and explaining the significance of the Qulliq to Inuit culture. Rassi is strongly committed to Inuit Qaujimajatuqangit (Inuit Traditional Knowledge) to preserve Inuit language and culture.
Edna Elias
Director – Arctic Indigenous Wellness Foundation
Language Translator, former Commissioner of Nunavut
Edna Elias was called by her grandmother, "Haattuliarmiutaq", meaning " a person from thin ice" cause she was born on a fish lake in the fall. A teacher by profession, Edna is an Inuit language and cultural advocate. After 5 years as Commissioner of Nunavut, Edna has returned to her home community of Qurluqtuq, Nunavut, the most westerly community in Nunavut. Elias has lead three intercommunity Women in Action-Steps of Hope fundraising walks for breast cancer research with proceeds going to the Cross Cancer Institute in Edmonton where many, many Northerners receive cancer treatment. Since her return home, she has opened her home to women to learn traditional sewing and fur preparation skills and is one of the Ayauqtiit members whose sole purpose is to give advice to the two schools. Volunteering continues to be a pass time. She and two former educators had opened a business to promote the preservation and retention of Inuinnaqtun through language courses, provide educational and cultural orientation and advice, program and event planning, production of Inuinnaqtun reading material and to support the language programming in the schools.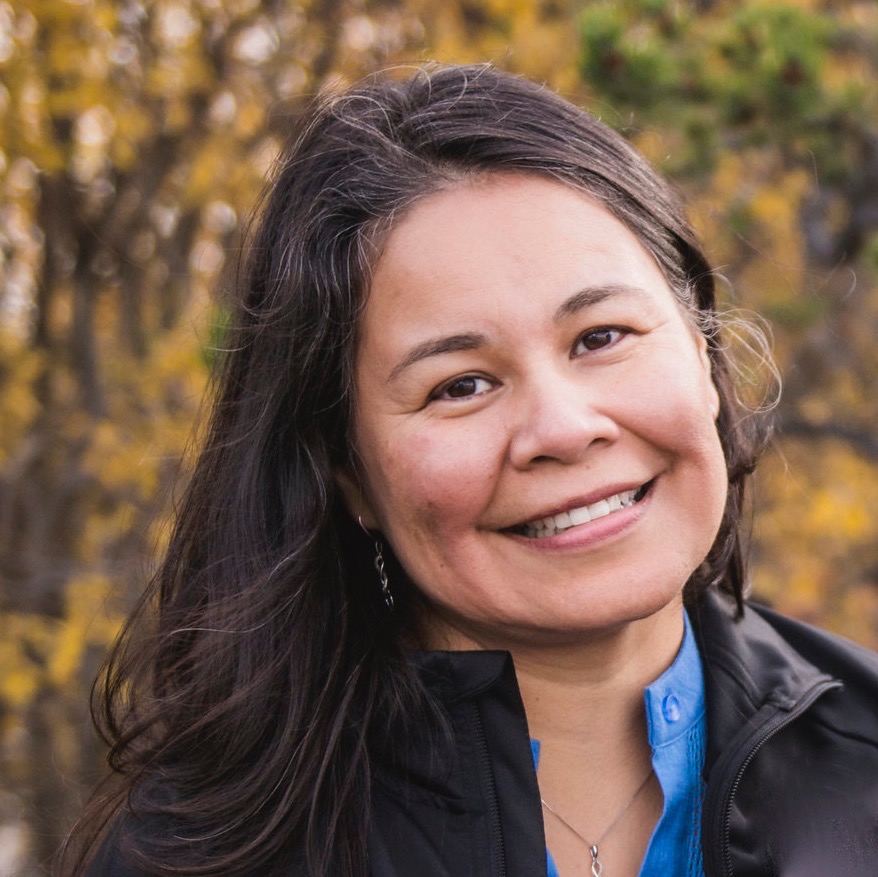 Jean Erasmus
Director – Arctic Indigenous Wellness Foundation
Registered Mental Health Counsellor, Life Coach, Business Owner, Teacher
Jean Erasmus is Cree and Dene originally from Fort Chipewyan and now resides in Yellowknife, NWT. Jean's resilience began with living off the land, spending six years in residential school, being a teen mom, and then working through personal healing. She pursued her goals with sheer focus and determination, finishing university and then owning a successful business. Jean has worked with Aboriginal people for over 30 years, and in 2013 Jean embarked on a journey of self-discovery at Rhodes Wellness College in Vancouver, BC. Jean gained confidence and self-awareness as a facilitator and public speaker. She earned a wellness diploma, in addition to a professional counsellor's diploma and is now a certified wellness life coach as well as a registered professional counsellor with the Canadian Professional Counsellors Association. Jean works with residential-school survivors and their families as a counsellor and coach. Jean and her husband, Roy Erasmus, formed the Dene Wellness Warriors, a company whose primary focus is to promote wellness to indigenous people in the north.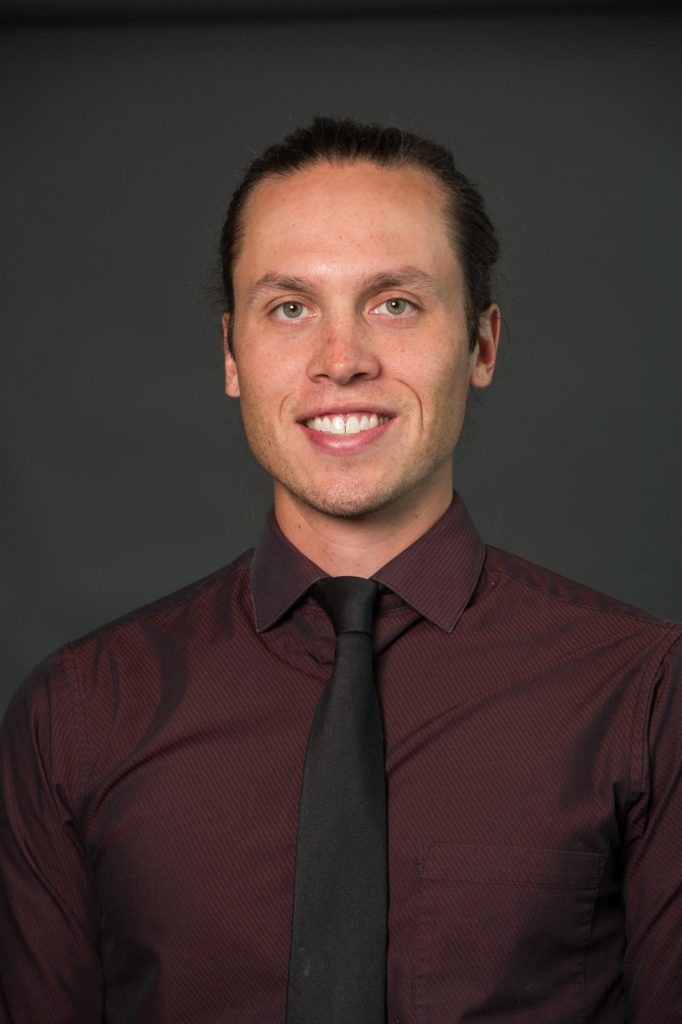 Thomsen D'Hont
Director – Arctic Indigenous Wellness Foundation
Métis medical student, elite athlete
Thomsen D'Hont is a Métis born and raised in Yellowknife, Northwest Territories. Thomsen grew up hunting, fishing and camping with his family and continues to spend as much time out in the bush as possible. For almost his entire life, Thomsen has trained and competed in cross country skiing. The highlight of Thomsen's ski career was competing in a World Cup event in 2012. In 2015, Thomsen graduated from Nipissing University with a Bachelor of Science degree in Liberal Science. For work experience, Thomsen has completed a traditional knowledge survey for the North Slave Métis Alliance, has conducted an environmental scan on harm reduction for the Yellowknife Health & Social Services Authority, and has completed a needs assessment for a hospital-based Indigenous wellness centre in the Northwest Territories with the Institute for Circumpolar Health Research. Currently, Thomsen is a Jane Glassco Northern Fellow and is a medical student at the University of British Columbia's Northern Medical Program. Thomsen is passionate about physical activity, Indigenous wellness through cultural connection, local capacity building for Indigenous healthcare workers, and on-the-land programming. Thomsen's goal is to work as a general practitioner physician in the Northwest Territories and to help reform the health care system to better serve Indigenous people.