The Arctic Indigenous Wellness Foundation elder's advisory council is made up of elders from each of the main regions of the NWT and Nunavut. The following map shows the communities and regions that our elders represent. Many of our elders are quiet and peaceful people and have asked us just to list the communities that they come from; other elders have been listed by name under their region.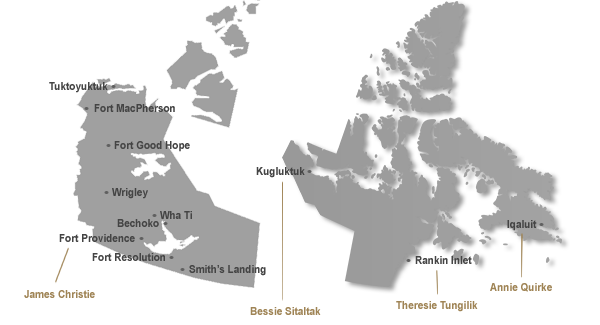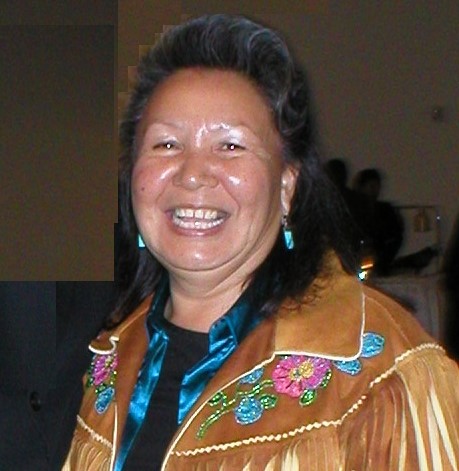 Be'sha Blondin
Be'sha Blondin is an elder from the Sahtu Region of the NWT with 40 years of experience in indigenous traditional health and wellness. From her youth, Be'sha learned about environmental laws, traditional law, life skills, and knowledge and medicines of the land from her family and elders. She has worked with communities in the north and across Canada for over 35 years, delivering land-based healing programs; developing wellness plans; and teaching ceremonies, healing practices, cultural competency, and traditional knowledge approaches to wellness. Be'sha is an experienced healthcare administrator and program developer who has been involved in the development of many of the health programs that are still being delivered in the NWT today. In 2010, she founded Northern ICE to continue her work to strengthen Aboriginal communities in the north.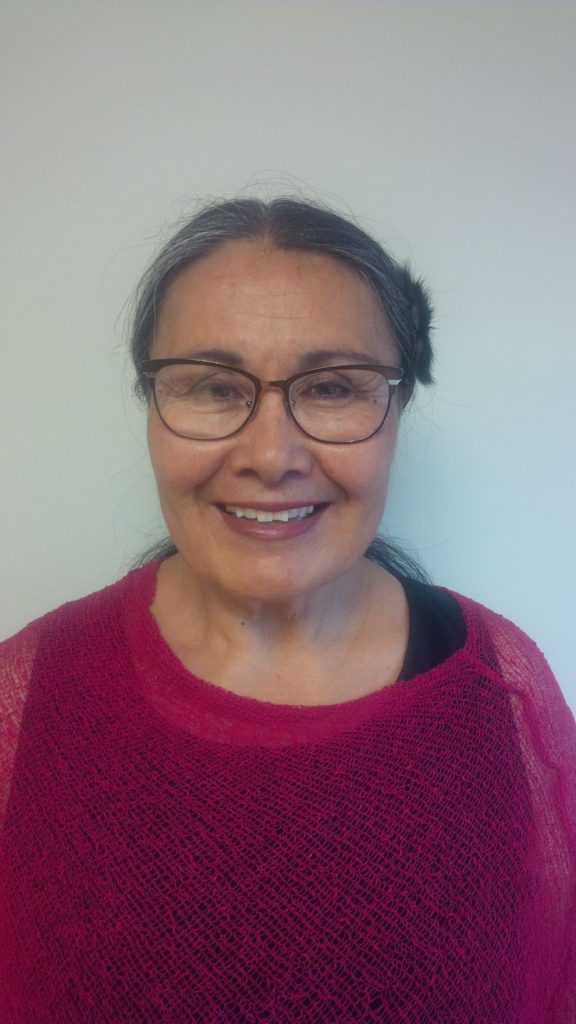 Rassi Nashalik
Rassi Nashalik is a retired award-winning media personality living in Yellowknife, NWT. She pioneered and hosted CBC North Igalaaq, an Inuktitut daily television show, and worked with the CBC for over 19 years. She is Inuk, growing up in Sauniqturaajuk, Nunavut, and learned a traditional lifestyle, taught by her parents using only the Inuktitut language and living off the land. When she was 10, she went to residential school in Pangnirtung. She furthered her education at the Churchill Vocational Centre in northern Manitoba and Algonquin College in Ottawa. Her experience also includes managing the Inuktitut section of the language bureau for the GNWT, acting as an interpreter and a community health representative in Pangnirtung. Each year she honours Inuit graduates in her community by lighting her Qulliq and explaining the significance of the Qulliq to Inuit culture. Rassi is strongly committed to Inuit Qaujimajatuqangit (Inuit Traditional Knowledge) to preserve Inuit language and culture.
James Christie
Born and raised in Fort Providence, James has been involved working with the Fort Providence Métis Council for over four decades. He presently serves on numerous boards and committees as a volunteer in addition to raising funds to help the homeless.
Theresie Tungilik
Annie Quirke
Bessie Sitaltak